As the sole copywriter for the Growth and Brand teams, I concepted and wrote for projects that span brand awareness, demand gen, and product launches. I also assisted our broader organization for event messaging, sales collateral, blog content, and more. Here are a few examples. 
Driver Appreciation Week Campaign

 
Instead of a generic "thank you" post on social me

dia, we decided to invite customers to our office to talk about life on the road. It was wild to hear how similar their stories were.
​​​​​
Direct mail isn't dead. These ABM campaigns produced millions in pipeline revenue despite sending less than 300 boxes. Who knew truckers loved stress balls and socks?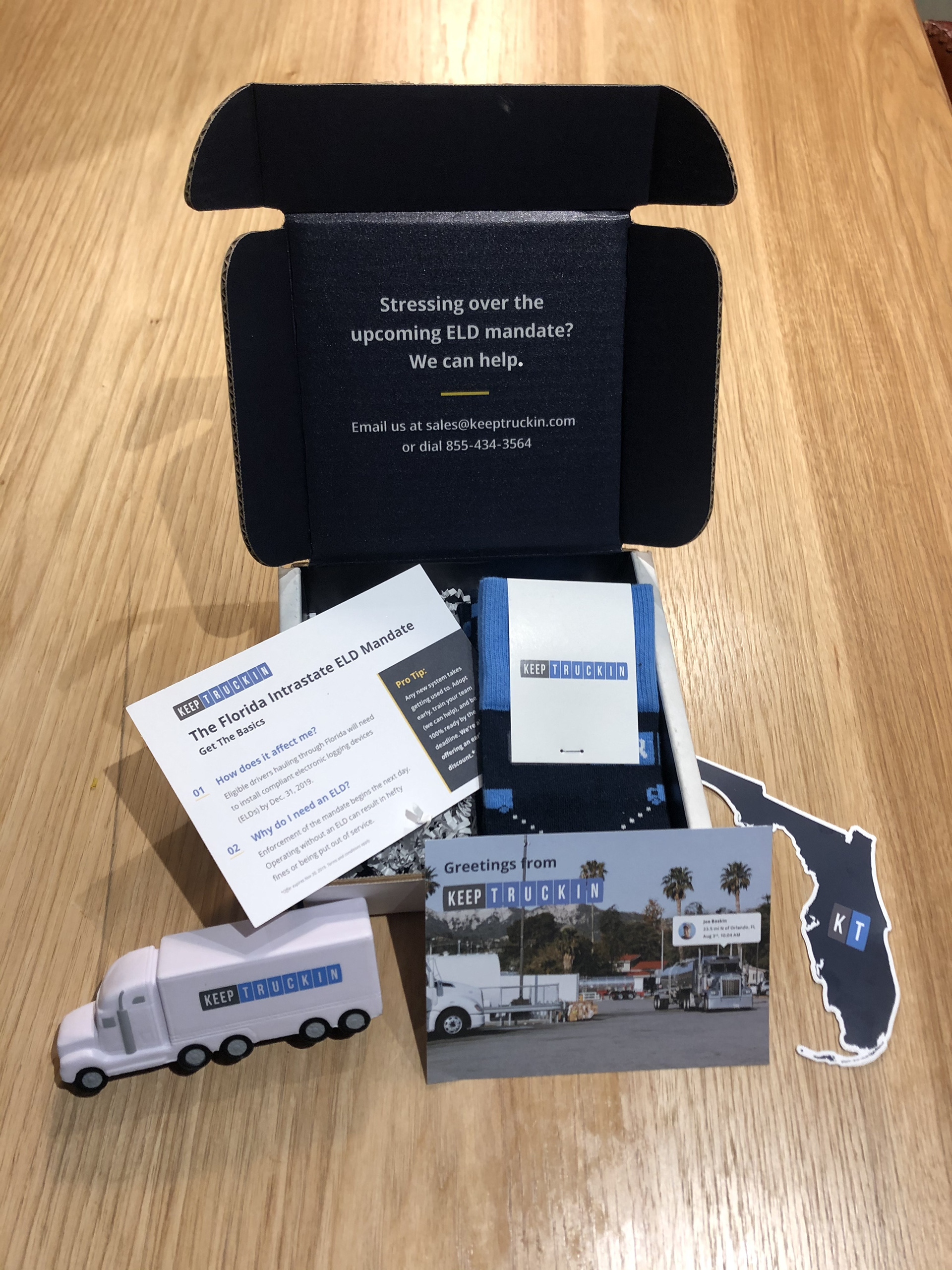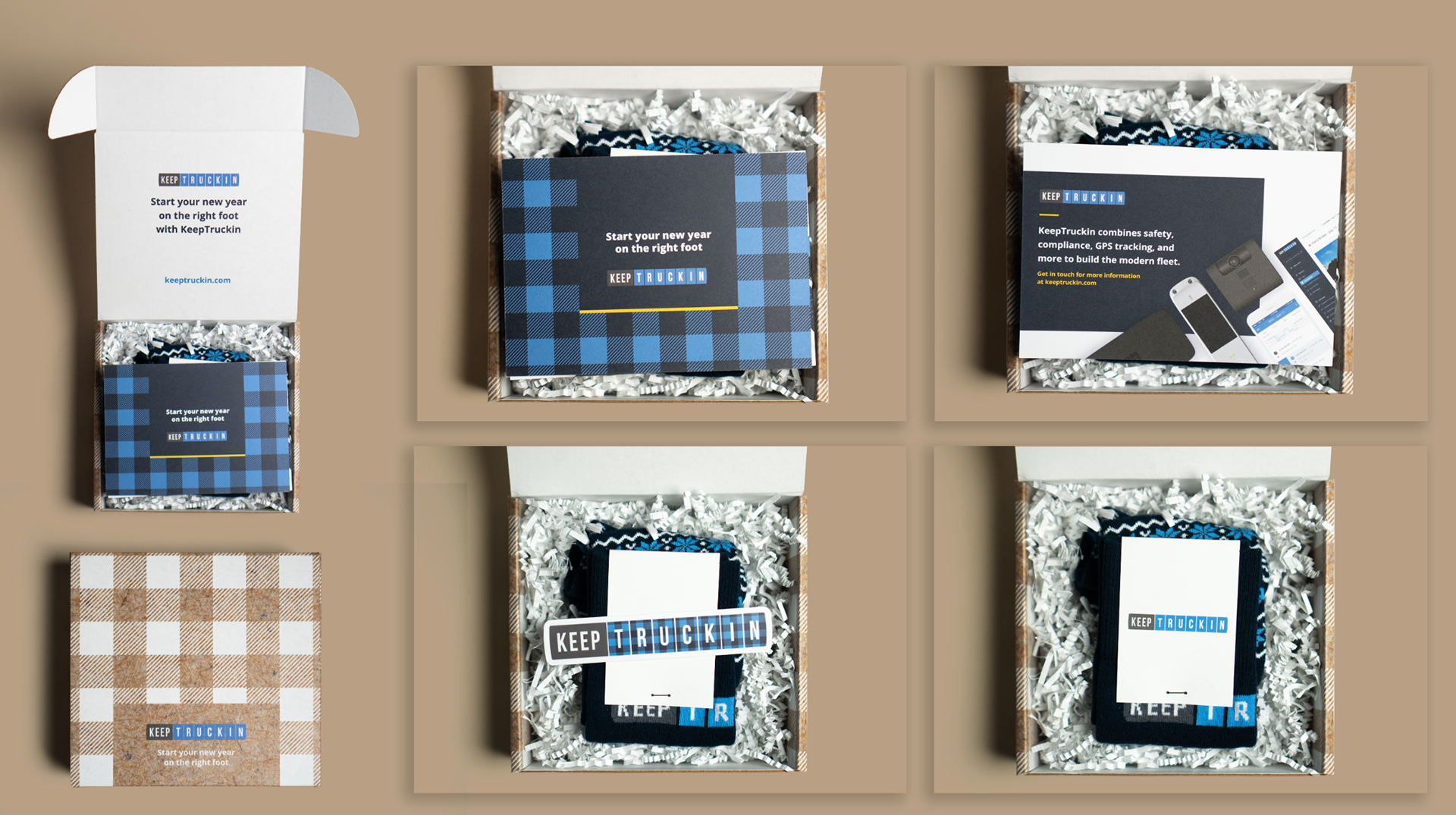 While most of my focus is on brand or demand generation ads, I am sometimes tasked with writing long-form pieces like whitepapers. This document focuses on one of KeepTruckin's differentiators, excellent customer support.